NJB Hoofcare Area of Operation for Langport, Somerset


An effective regimen for preventing lameness in your herd can have a significant impact on the yield and profitability you achieve.

Regular visits for mobility scoring, assessment and hoof trimming as required can help you minimise the main causes of lameness. As highly experienced and qualified hoof trimmers, and licenced Mobillity Scorers, you can be sure of first class lameness prevention services for your herd. Throughout Wiltshire, Gloucestershire, Somerset, Monmouthshire and Gwent, we offer a complete consultancy, assessment and foot trimming service.

Call us on the number shown or click in the header of any page to send us an email and arrange an initial consultancy visit.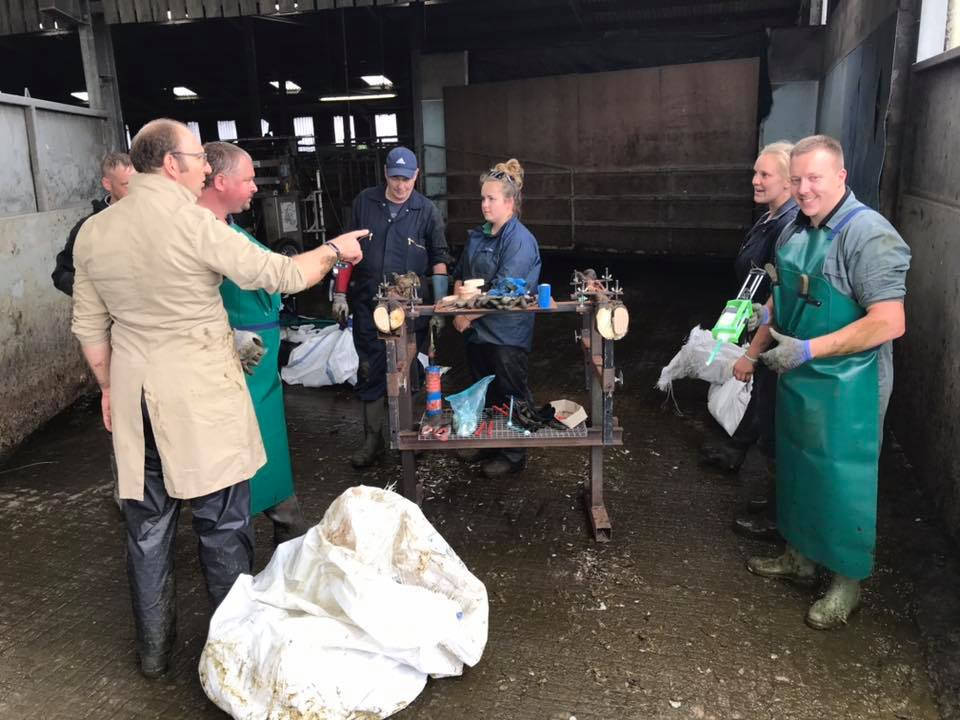 --Request Information-- Photo from Featured Project near Langport
Training and CPD
Training is available for all interested parties at varying levels. You can choose a one or two day Herdsman level or a full, four day Professional level course. The locations are flexible, either on your own farm or at a central location that can accommodate a number of attendees.
The course contents include:
Basic anatomy of the hoof
Anatomy of the lower leg and its effect on the foot
Causes of lameness in cattle
Common infectious and non-infectious conditions of the foot
Trimming techniques
Practical sessions with cadaver feet
Preventative measures
Cattle welfare and handling while trimming
Course costs are $curr_sym180 per person per day.
The historic town of Langport, on the banks of the River Parrett, claims to be the smallest town in England. Langport and all the villages around are part of the Somerset Levels, where in 2014, flooding had a catastrophic effect on farming in the area, with the worst flooding since 1929. Most of the blame was laid at the door of the Environment Agency for failing to dredge the River Parrett and the Parrett Relief Channel, both of which were said to be silted up to below 60% of their capacity to clear the flood waters from the Levels. As always, famers carry on farming against all the odds, and local herds are still maintaining their numbers. As with all areas that are prone to wet underfoot conditions, great vigilance needs to be employed to spot and treat cattle lameness quickly to keep yields up. For this reason, farmers in the Langport area call on us more frequently than average for: