NJB Hoofcare Area of Operation for Abenhall,, Forest of Dean, Gloucestershire


An effective regimen for preventing lameness in your herd can have a significant impact on the yield and profitability you achieve.

Regular visits for mobility scoring, assessment and hoof trimming as required can help you minimise the main causes of lameness. As highly experienced and qualified hoof trimmers, and licenced Mobillity Scorers, you can be sure of first class lameness prevention services for your herd. Throughout Wiltshire, Gloucestershire, Somerset, Monmouthshire and Gwent, we offer a complete consultancy, assessment and foot trimming service.

Call us on the number shown or click in the header of any page to send us an email and arrange an initial consultancy visit.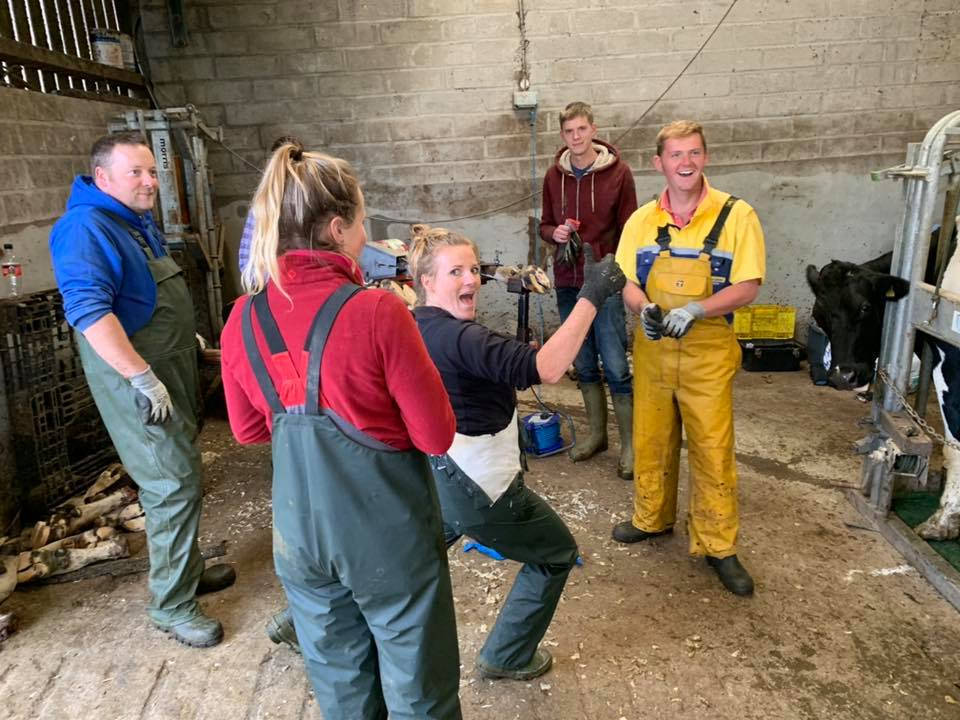 --Request Information-- --More Images Like This--Photo from Featured Project near Abenhall
It feels this good when you get it right. The cow feels just as good too!
The practical, hands on sessions cover all aspects of basic trimming as well as the use, care and maintenance of equipment. As you can see from the number of smiling faces in the group, these courses are also a lot of fun in a low pressure environment that encourages attendees to take part and get the most from their day.
For future training courses, keep an eye on our calendar page, or call us to arrange a coaching visit to your farm or group.
Abenhall is a tiny, ancient village in a secluded quiet valley near Mitcheldean. The parish includes the settlement of Plump Hill, on the Mitcheldean to Cinderford Road as it climbs into the high Forest.
Apart from the many attractions of Abenhall, there is a flourishing agricultural economy in the surrounding areas. Beef and dairy cattle are kept on farms of all sizes, from small family units with just a few head, to larger commercialised dairy herds.
Whatever the size of your herd, the risk of cattle lameness affecting their yield and well being is the same. That is why many farmers in the Abenhall area call in NJB Hoofcare for: