NJB Hoofcare Area of Operation for Chard, Somerset


An effective regimen for preventing lameness in your herd can have a significant impact on the yield and profitability you achieve.

Regular visits for mobility scoring, assessment and hoof trimming as required can help you minimise the main causes of lameness. As highly experienced and qualified hoof trimmers, and licenced Mobillity Scorers, you can be sure of first class lameness prevention services for your herd. Throughout Wiltshire, Gloucestershire, Somerset, Monmouthshire and Gwent, we offer a complete consultancy, assessment and foot trimming service.

Call us on the number shown or click in the header of any page to send us an email and arrange an initial consultancy visit.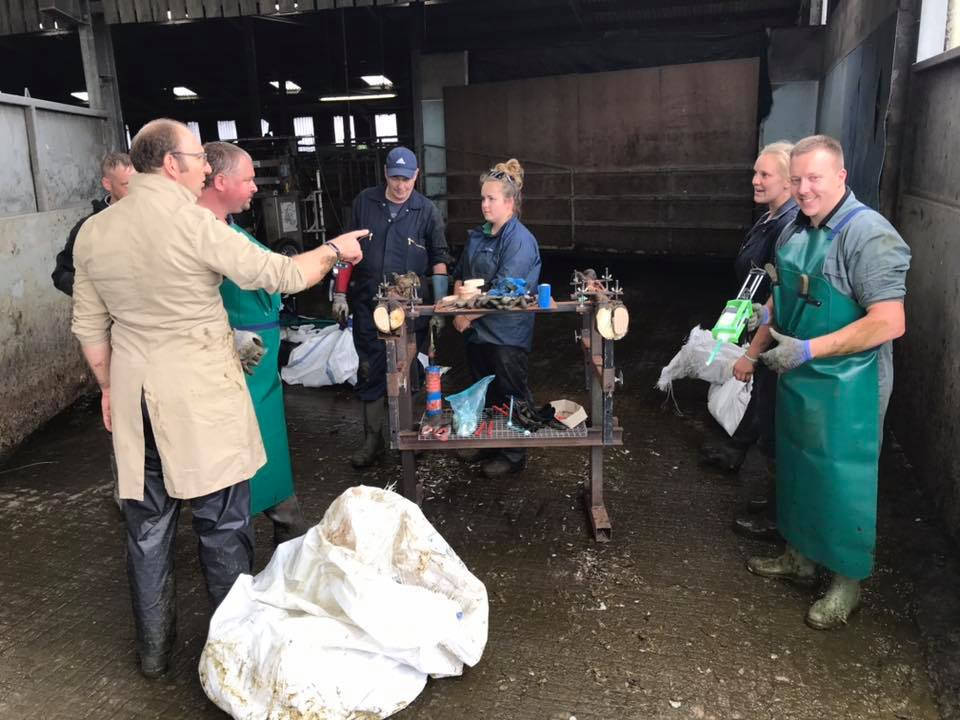 --Request Information-- Photo from Featured Project near Chard
Training Courses and CPD
Training icourses are available at varying levels on group or individual basis. You can choose a one or two day Herdsman level course or a full, four day Professional level course. The locations are flexible, either on your own farm or with a host farm that can accommodate a number of attendees.
The course contents include:
Basic anatomy of the hoof
Anatomy of the lower leg and its effect on the foot
Causes of lameness in cattle
Common infectious and non-infectious conditions of the foot
Trimming techniques
Practical sessions with cadaver feet
Routine prevention trimming
Cattle welfare and handling while trimming
For details of hoofcare training courses in your area, including course fees, simply click in the header of any page to send us an email.
Chard is the highest town in Somerset, at 500 feet above sea level, and the most southerly, lying very close to the Devon border. A hill fort lies to the south of the town, which was described in the Domesday Book as "Ceidre", meaning The Royal Town of Cerdic. Cerdic was the 5th Century Celt who founded the Kingdom of Wessex. Many believe that Cerdic was the character upon whom King Arthur was based, thus making Chard the original Camelot. Since then Chard has experienced changes of fortune, such as almost completely burning down, to be rebuilt in the 16th century. At that time, the town like many others in Somerset was prospering from the textile industry, which was helped by being on the main London to Exeter route, facilitating trade both within England and in countries reached by sea.
Unusually, Chard is home to the Gillingham Collection, a museum display of artificial limbs. Most of our visits to Chard are in order to help keep the limbs of cattle in good condition when local farmers call on us for: