NJB Hoofcare Area of Operation for Aberystwyth, Ceredigion, South Wales


An effective regimen for preventing lameness in your herd can have a significant impact on the yield and profitability you achieve.

Regular visits for mobility scoring, assessment and hoof trimming as required can help you minimise the main causes of lameness. As highly experienced and qualified hoof trimmers, and licenced Mobillity Scorers, you can be sure of first class lameness prevention services for your herd. Throughout Wiltshire, Gloucestershire, Somerset, Monmouthshire and Gwent, we offer a complete consultancy, assessment and foot trimming service.

Call us on the number shown or click in the header of any page to send us an email and arrange an initial consultancy visit.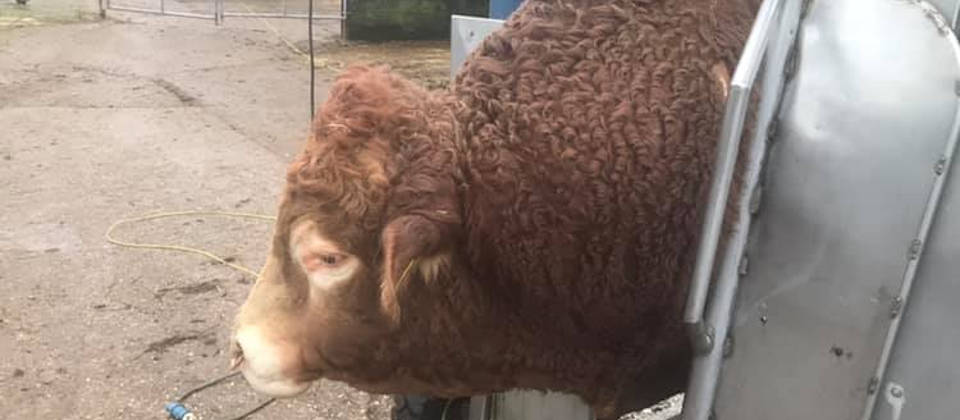 --Request Information-- Photo from Featured Project near Aberystwyth
NJB Hoofcare delivers hoof trimming service and training courses throughout Somerset, Gloucestershire, Wiltshire and Monmouthshire
Helping to prevent lameness in your cattle is a very sound investment that protects yield and profits while enhancing the welfare of your herd.
At NJB Hoofcare, we not only believe that zero lameness is possible but we also help our farmers to achieve this goal. By carrying out routine assessments and mobility surveys, problems can be picked up early and dealt with before they get serious. With regular preventive trimming, your herd can be kept lameness free.
You can help yourself to a great degree in this too, by training your own people to carry out examinations and perform basic trimming, watchfulness becomes part of the daily routine rather than waiting for a visit.
There are details of forthcoming courses on the calendar page, or if you would like to have an exclusive training day for your own farm, just give us a call or click in the header of any page to send an email.
Our principal area of operation for hoofcare services, trimming, routine preventive work and mobility assessments is throughout Somerset, Gloucestershire, Wiltshire and Monmouthshire. However, to deliver either our one-day herdsman training course, or two to four day advanced training course, we are happy to travel further afield where enough people are interested.
Aberystwyth is well known for these attractions: Clilff Railway Vale of Rheidol Railway Castle and seat of the University of Wales.
Apart from the many attractions of Aberystwyth, there is a flourishing agricultural economy in the surrounding areas. Beef and dairy cattle are kept on farms of all sizes, from small family units with just a few head, to larger commercialised dairy herds.
Whatever the size of your herd, the risk of cattle lameness affecting their yield and well being is the same. That is why many farmers in the Aberystwyth area call in NJB Hoofcare for: